What makes my Traffic Unique?
Don't just take my word. See for yourself 100+ testimonials and counting..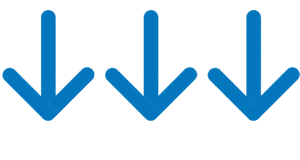 One of the Best Email Ad Campaigns I've Had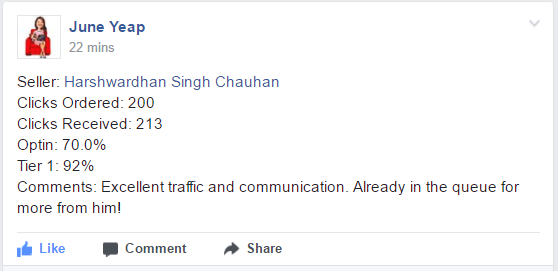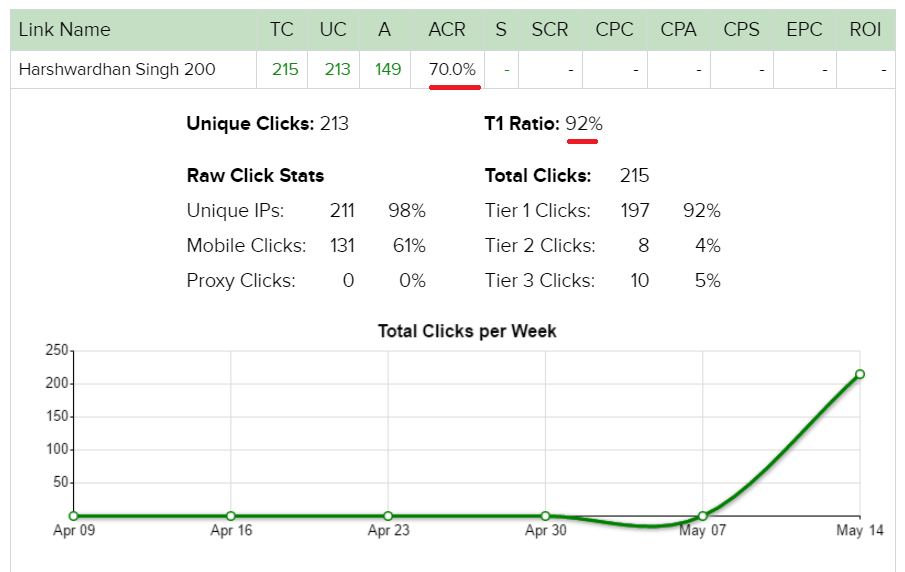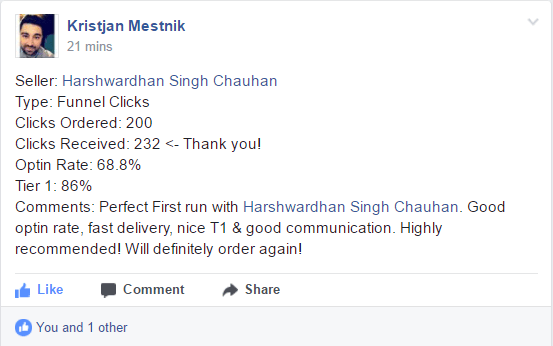 Your Traffic Actually Converts!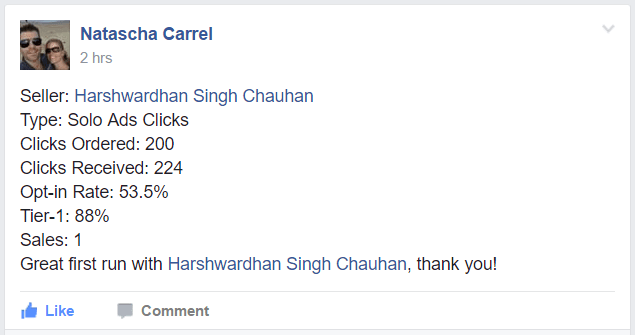 I'm Very Pleased, Great Traffic and SALES!

Highly Recommended, Will Buy Again!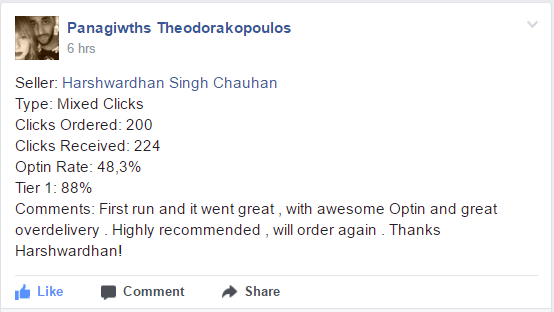 Repeat Buyer, again with Good Results!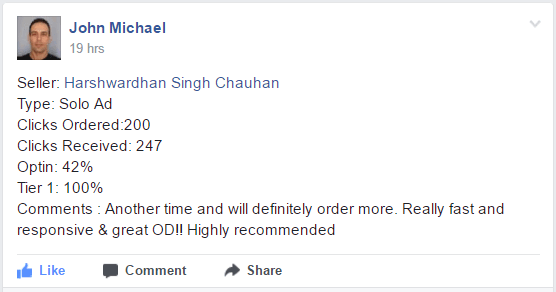 Solid Traffic with Consistency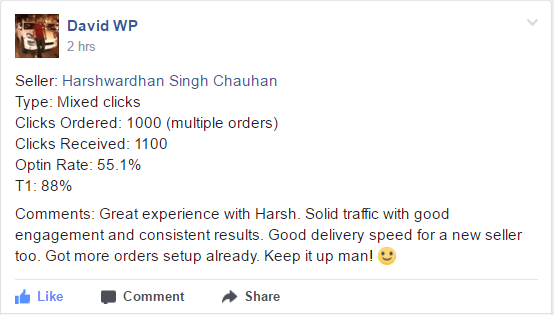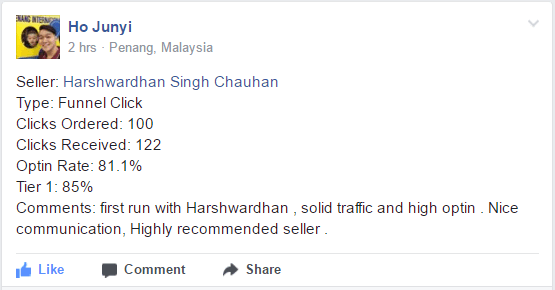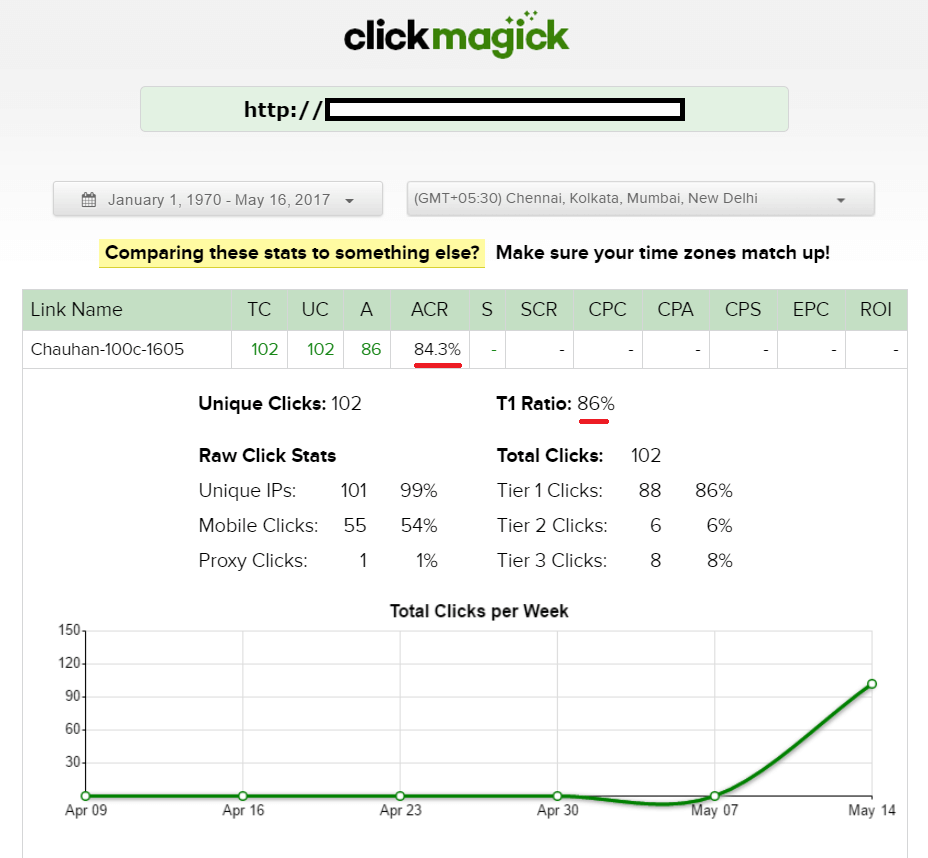 Great Traffic, Highly Recommended!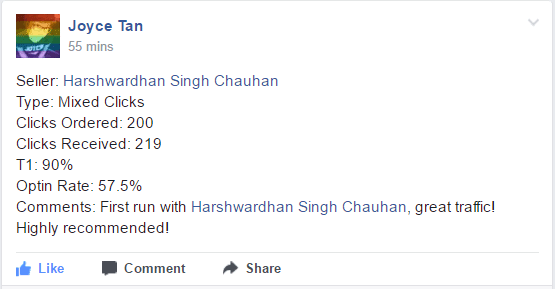 David made Front-end SALES!! 🔥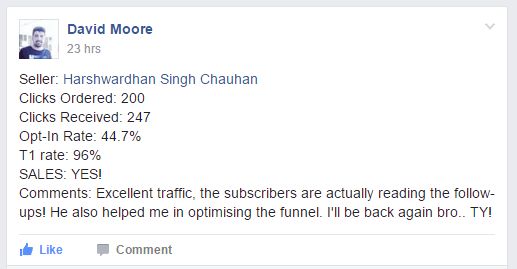 First run was a GREAT ONE, already placed another order!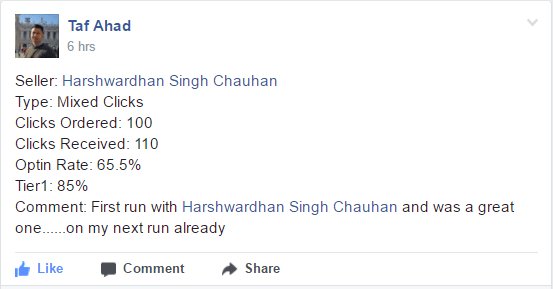 Quality Traffic, REPEAT Buyer!
68.2% Opt-ins! Highly Recommended Provider!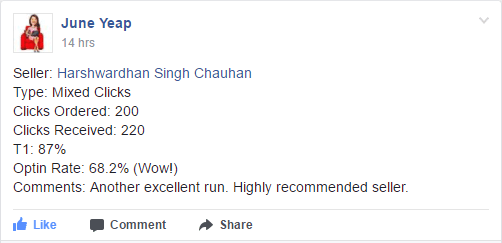 Fantastic Seller with AWESOME Clicks!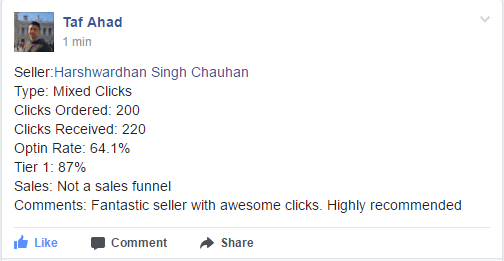 High Opt-ins FAST Delivery!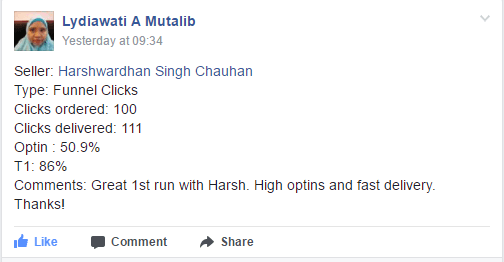 65.5% Opt-ins 90% Tier1 Traffic!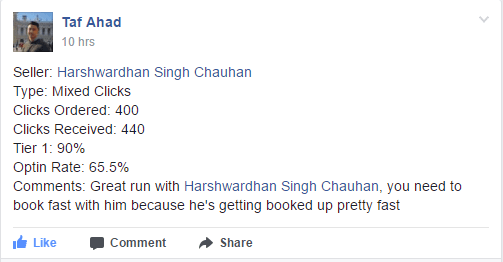 Satisfied with the QUALITY, very friendly to deal with!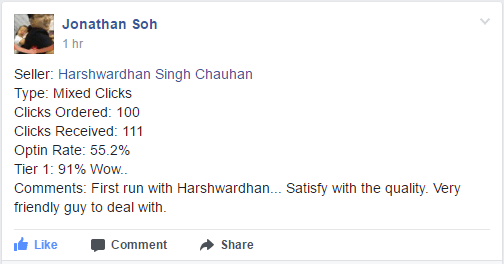 Very Knowledgeable Provider, Highly Recommended!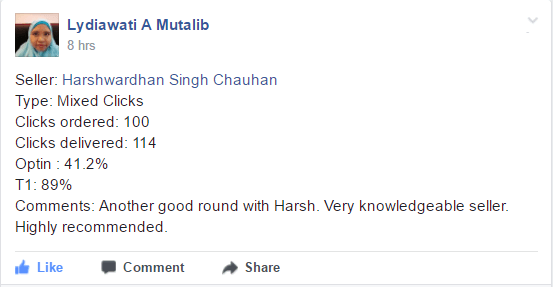 Great Conversions, Your Traffic is Quality!
You Got Sales?? YES! X3!!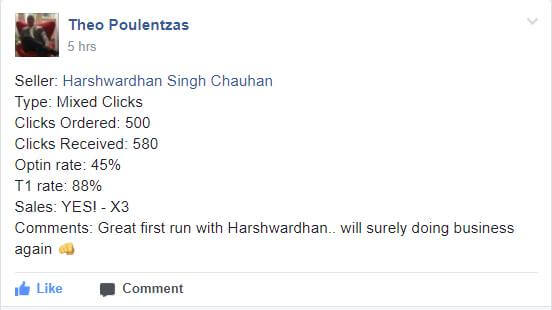 SOLID Traffic & Nice Results!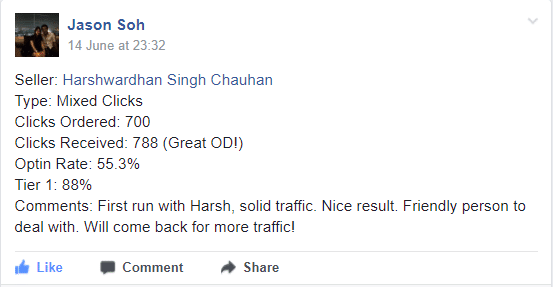 GREAT Results! bunch of CPL/Cost-per-lead signups!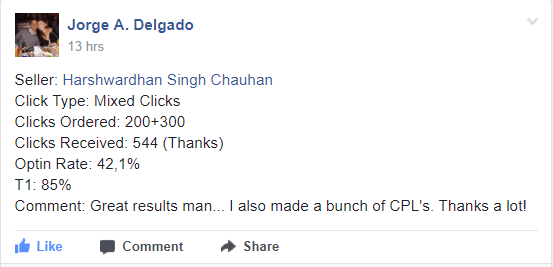 GREAT Clicks & Communication!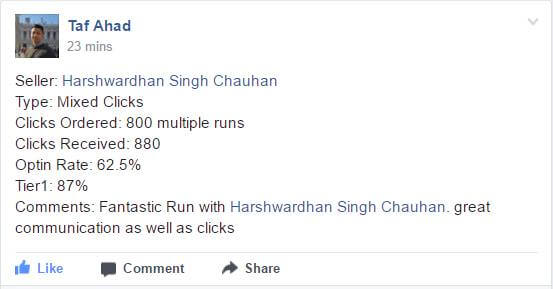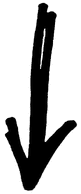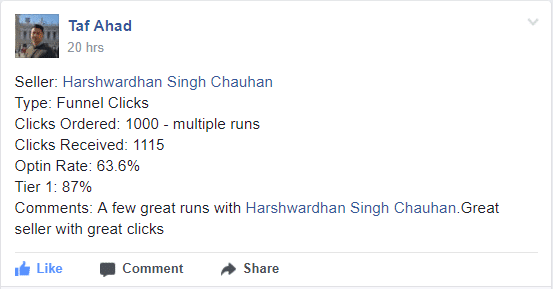 Had GREAT Results! Highly Recommended!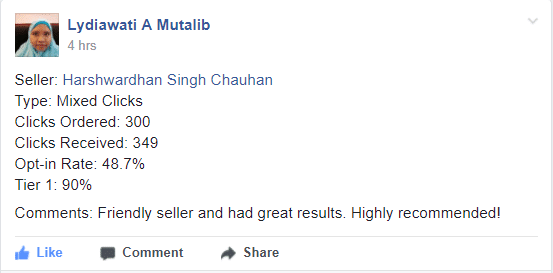 Very Happy with the Results & Service! New Order on its way!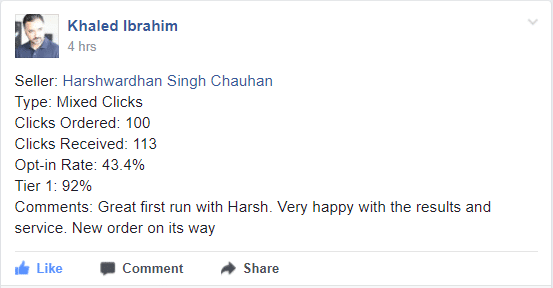 His Traffic ROCKS! Great Over-delivery and AWESOME Opt-in rate!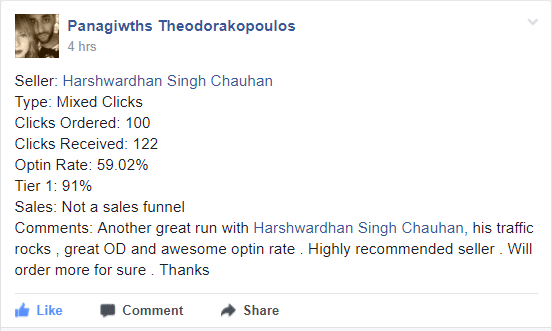 Fast Delivery, Nice Opt-ins & High T1! Will Order Again!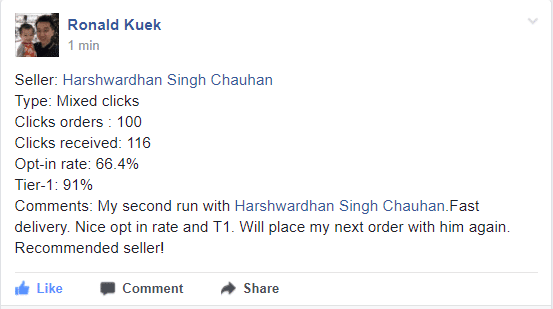 Great Opt-ins & Fast Delivery! Highly Recommended!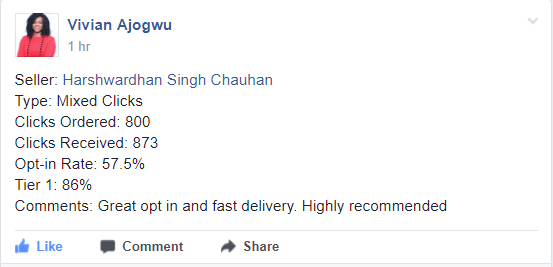 He gives over the top service and has the BEST traffic!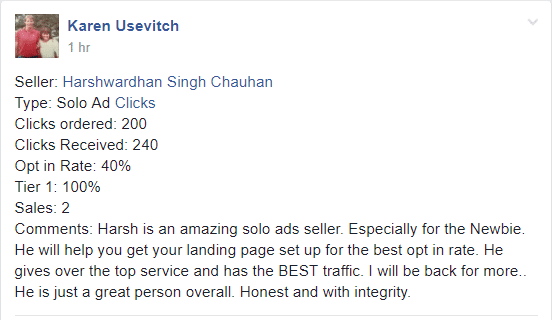 SOLID Traffic & Responsive Seller! Highly Recommended!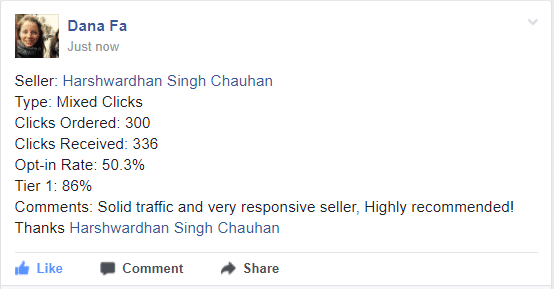 Another GREAT run, AWESOME Results, Thanks for the Amazing Over-delivery!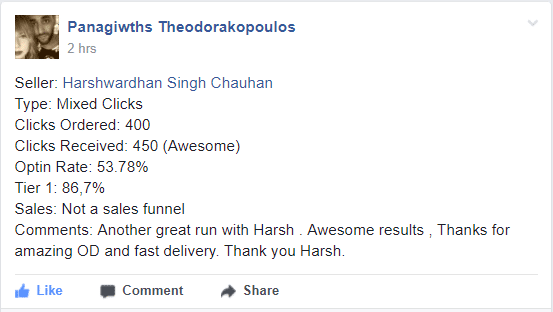 CONSISTENT Delivery & TRUSTED Seller!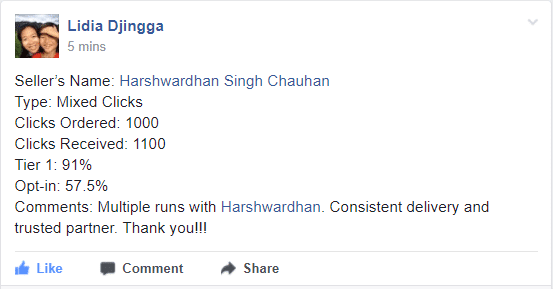 GREAT Traffic & GREAT Communication! Repeat Buyer!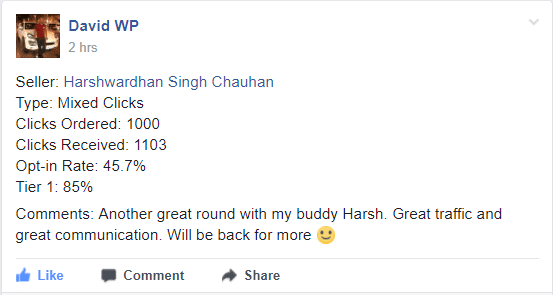 Thanks for the Service & QUALITY Traffic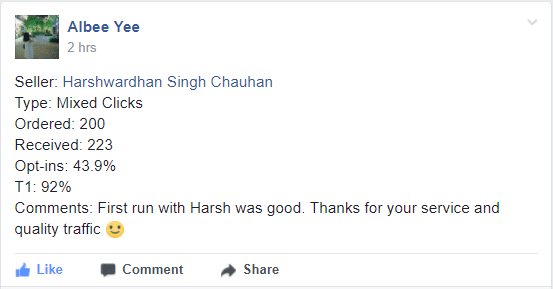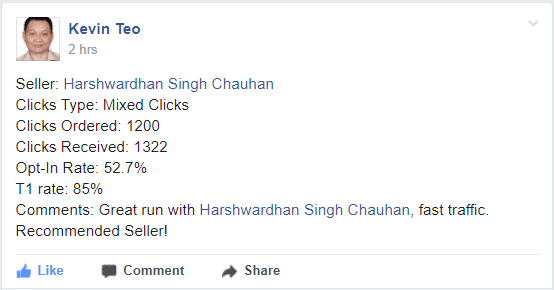 Thanks for the GREAT Results, Thumbs Up!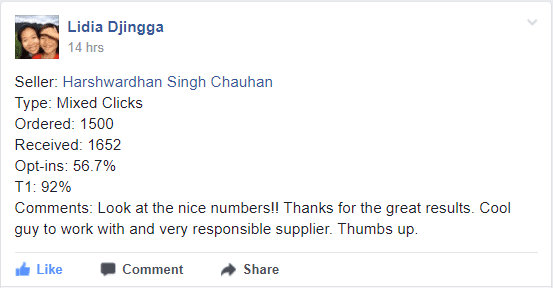 Trusted Seller, Decent Results! 2x sales worth $145!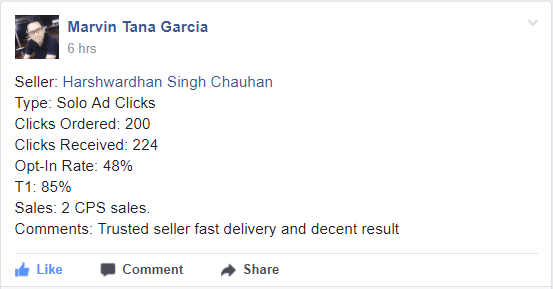 Multiple runs with a GREAT vendor, will be using over and over!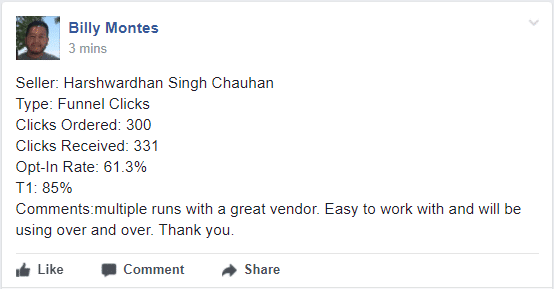 Quick Delivery & Highly Engaged leads!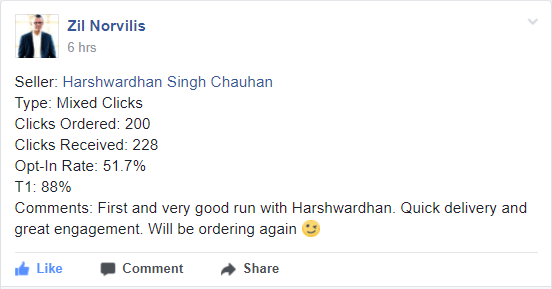 Nice campaign with 53%+ Opt-ins!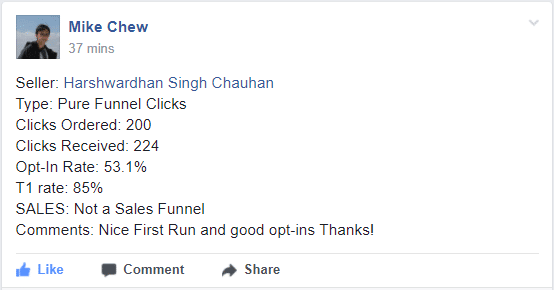 Reliable Solo Ad Provider, Made 1 Sale from only 100 clicks!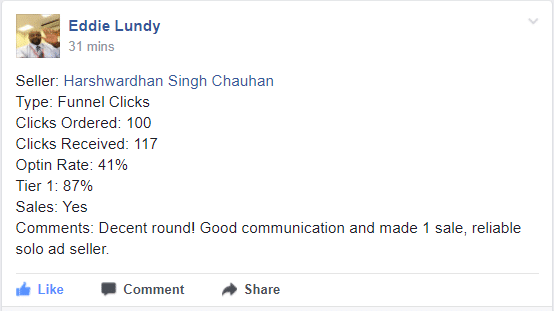 AWESOME Opt-in rate, would not hesitate to recommend his services!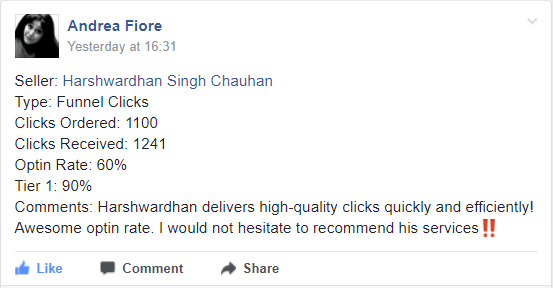 GREAT SELLER I'll be back for more!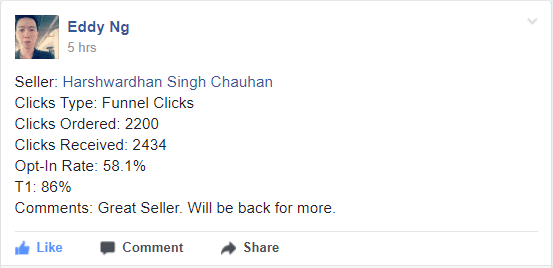 Solo Paid for Itself, FREE Leads!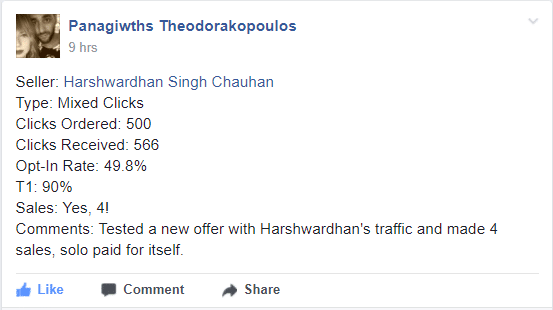 Harshwardhan is an Awesome Traffic Guru that provides QUALITY Traffic Every Single Time!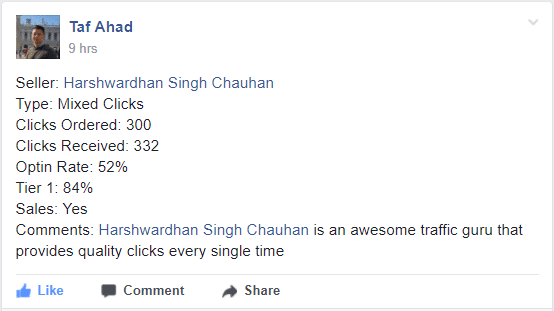 Great Awesome Service, Will be Back for More!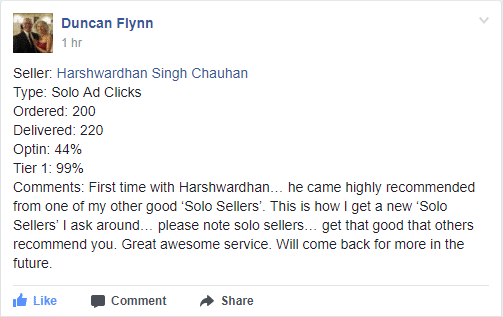 Responsive Seller with High Quality Traffic!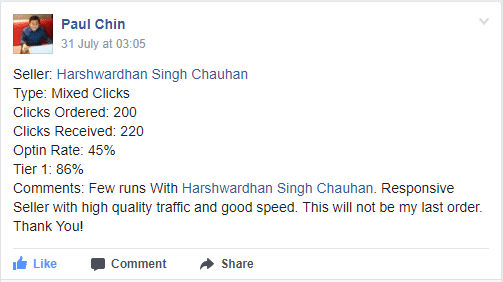 One of my best traffic providers, Harsh is killing it one more time. High Quality Traffic & Fast Delivery too.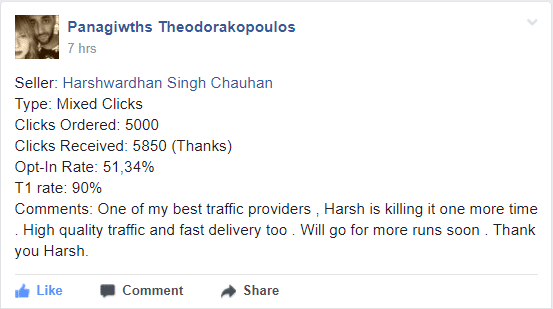 Very Friendly Seller with Good Customer Service & Traffic!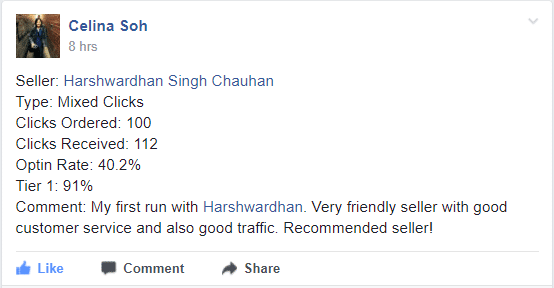 Trusted Seller, will Order MORE!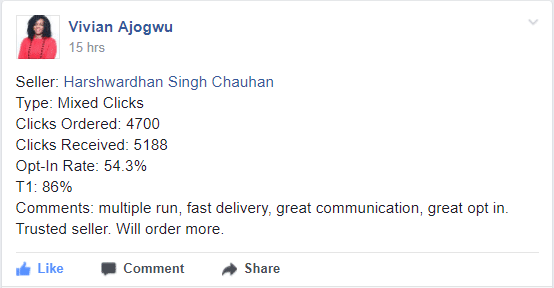 4 front-end CPA Sales from Only 200 Clicks!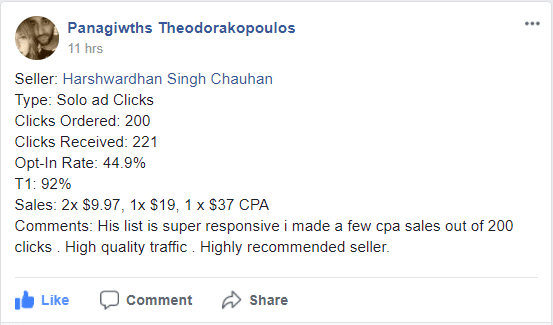 Quality Traffic that Gets Results!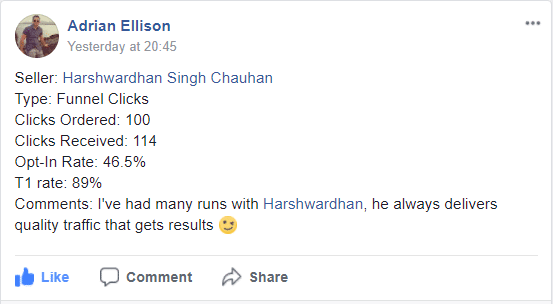 "Great Guy with Great Solo Ad Clicks"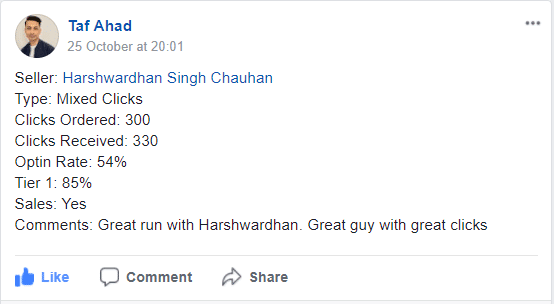 Reliable Seller, Recommended!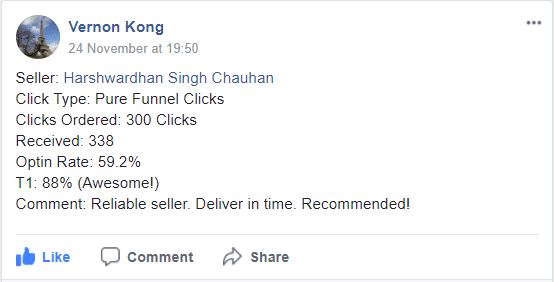 Fast HIGH QUALITY Traffic, Will be back for more!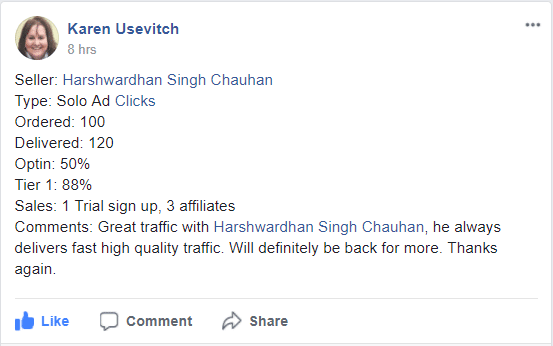 Very Reliable, Highly Recommended!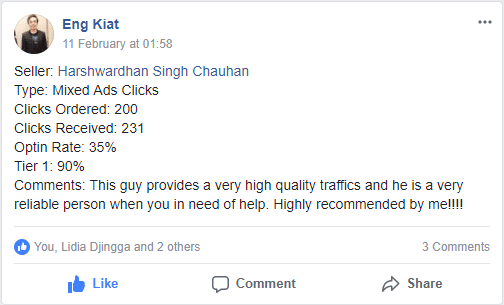 Great Results, Easy to work with!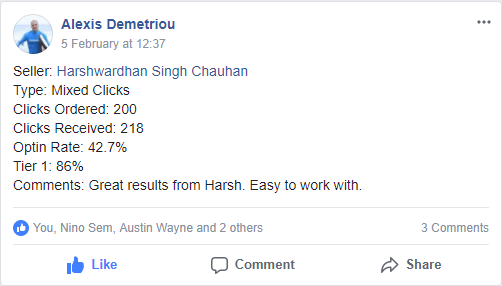 Good run with Harshwardhan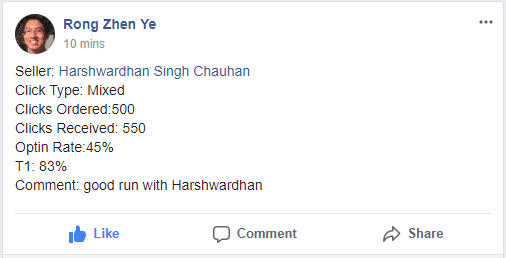 Always AWESOME Traffic from Harshwardhan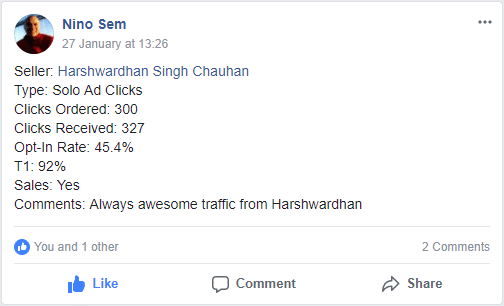 You Are The MASTER of Traffic!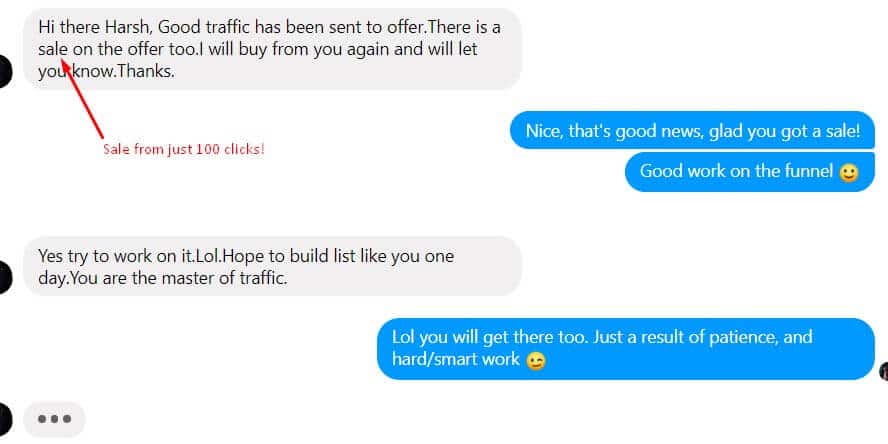 Sounds Good. How Can I Order Your

Quality Traffic?
You can check out my traffic packages here 
(link opens in a new tab)
Not Convinced Yet? Even The Best Solo Ads Directory Udimi Approves of My Traffic Quality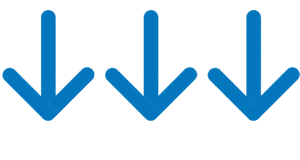 Great Service and a Personalized Experience.

Overjoyed with the Brilliant Personal and Very Helpful Service

Great Solo, almost 50% optin rate, 3 Sales already, will buy again
Got 5 Prospects, ONE Immediate Upgrade!

I Recommend him to Anybody Buying Solo Ads!

Great Solo Ad, very helpful and responsive vendor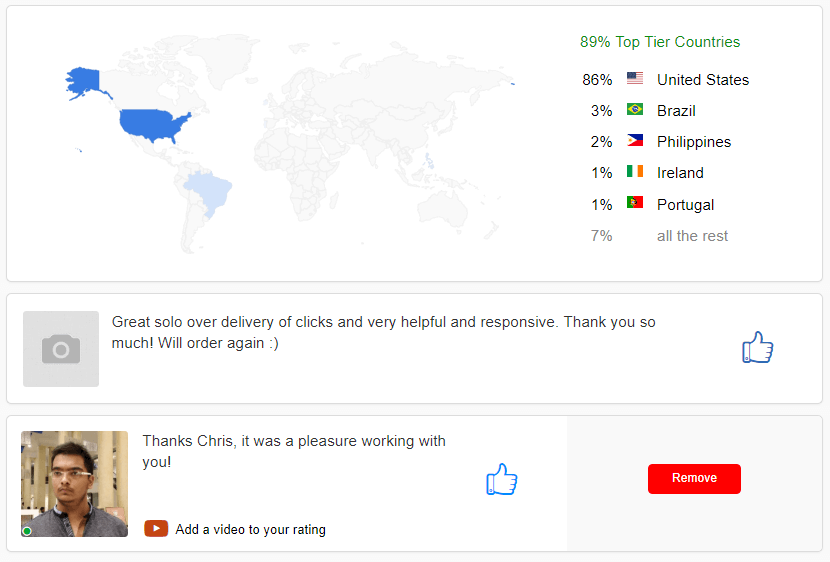 A Sale Right Off The Bat From ONLY 100 Clicks!

A Sale From JUST 100 Clicks!

Another Time, Another GREAT Run!

Harshwardhan, Flood My Biz Op With

High Quality Traffic.
Ready when you are! Check out our traffic packages here 
(link opens in a new tab)